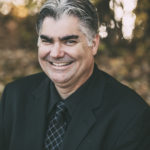 Executive Director – Frank Mastropaolo
Frank Mastropaolo has a wide breadth of experience in teaching and performing drums and a degree in Music with a Percussion Performance emphasis. Frank has years of performance experience including concert, marching, and ensemble percussion as well as experience in hand percussion and drum set with several different groups. In addition to offering private lessons, Frank is the drum caption head, arranger, and instructor for a local high schools. Frank Mastropaolo is the founder of Rhythm Armada Drumline which has been expanded to include many different performance groups and is now a registered non-profit youth education company, Armada Corps, Inc. 
Frank is a Vater, Sabian and Evans Endorsed Artist Educator.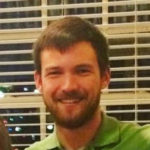 Artistic Director – Casey Lindorfer 
Casey Lindorfer grew up in the Boise area and holds his bachelors degree from Boise State University in Music Education, and is currently working on his masters degree from Boise State in Educational Leadership.
His introduction to the marching arts came when he auditioned for the Santa Clara Vanguard in 2008, where he went on to march four seasons from 2008 to 2012.
Casey has been the director of bands at Capital High School in Boise since 2013. He believes that music is a fundamental piece to the fabric of our society and is happy to be able to give back to his home community. Casey Lindorfer is excited to continue working with the independent performing arts through Armada Corps.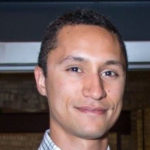 Blake French
Blake French is a native of Boise, ID and holds a Bachelor of Science in Music from Idaho State University, where he studied trombone. Blake has performed with both the Santa Clara Vanguard Drum and Bugle Corps and the Cascades Drum and Bugle Corps during the 2009 through 2014 Drum Corps International seasons.
Blake enjoys teaching the marching arts in the Boise area and is excited about the opportunity to continue being a part of Armada Corps. In the past he has taught the marching bands at Timberline High in Boise and Century High in Pocatello, Idaho.
In addition to his music degree, Blake also holds a Bachelor of Science in Physics and employed as a Process Control Engineer at Micron Technology.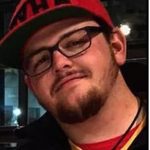 Robert Blake
Robert Blake is a visual educator and designer from Boise, Idaho. Robert studied Music Education at Boise State with focus on Saxophone and Tuba. In 2013, he relocated to Houston, Texas and began working with the 2013 BOA Grand National Champions, The Woodlands High School. While in Houston, Robert continued to travel the country to instruct and write drill for high school band programs.
Robert began his marching career in 2009 as a member of the Casper Troopers, when the corps made DCI Finals for the first time in 23 years. He then continued his marching career at the Santa Clara Vanguard from 2010 to 2013. In 2014 and 2015 he was a visual instructor with Crossmen Drum and Bugle Corps.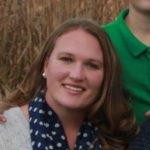 Guard Director – Melanie Nelson 
Melanie Nelson has been a part of marching band and color guard as both a performer and a coach in the Treasure Valley area since 1998. She has taught gymnastics, jazz dance, ballet, and equipment technique to youth and color guard teams across the valley.
As a performer, she has competed with gymnastics, dance, and color guard teams that won several awards including a WGI regional medal. In addition to her movement and colorguard experience, Melanie has a background in music, participating in choirs and vocal performance groups through high school and college. She attended Boise State University where she majored in Athletic Training, Health Promotion and Exercise Science.
Currently, she lives in Caldwell with her husband and 3 children. Melanie is excited to continue with Armada Corps.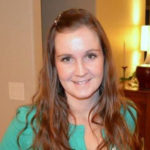 Guard Instructor – Karen Renberg
Karen Renberg is an Idaho native currently residing in Meridian with her husband and two daughters. Karen is a registered nurse at a local hospital, and she attends Boise State University where she is continuing to advance her nursing degree.
Karen's passion for colorguard began during the summer of 1995 when she watched her older brother perform in the Blue Devils Drum and Bugle Corps for the first time. She immediately fell in love with the art form and it's still with her to this day.
During high school, Karen performed as a member of her school's color guard which was instructed by her brother. She was fortunate to receive professional instruction at a young age and was trained on flag, rifle, sabre, and movement.
Karen brings with her a decade of experience coaching award winning high school teams in Idaho with both marching and winter guard seasons, and she is very excited to continue being a part of the Armada team!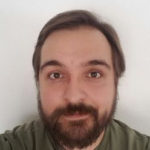 Percussion Director  – Bryan Johnson  
Bryan Johnson is an active percussion instructor and arranger in Boise, Idaho. Mr. Johnson has been teaching for nearly ten years in the Boise area in the field of marching percussion.
Bryan was a member of the Seattle Cascades percussion section for both the 2009 and 2011 seasons. He is pursuing a degree at Boise State University for a bachelor's of music education, and is currently on the instructional staff for the Timberline High School in Boise, Idaho.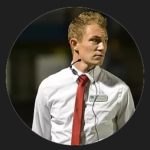 Winds Director  – Tim Sexton
Tim Sexton is a native of Hokes Bluff, AL and currently a Graduate Assistant at Boise State University. He assists Dr. Joseph Tornello with athletic bands while pursuing a Master's degree in music performance with Dr. Derek Ganong. Tim acquired a Bachelor of Arts Degree in music education from Jacksonville State University in Jacksonville, Alabama during May of 2014.
After completing his Bachelor's, Tim toured Japan as a professional performer with Blast! Brass Theater from May to Oct. in 2014. Thereafter, he was a Band Director in Calhoun, GA at Red Bud Middle & Sonoraville High Schools from 2015 to 2017.
Tim has instructed WGI Winds groups as an instructor & choreographer in Georgia since it's inaugural season with Ola High School & Point University Winds Theater, all of which were top 3 finalists in Dayton, OH.
As a performer in DCI, Tim marched for Carolina Crown in 2010 & 2011 and as a soloist with Spirit of Atlanta in 2012. As an instructor, Mr. Sexton was on visual staff with the Madison Scouts from 2013 to 2016 & Crossmen in 2017. Currently, Tim is on brass staff for the Cavaliers Drum & Bugle Corps.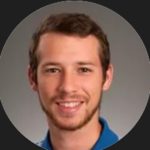 Arranger & Woodwind Specialist – Joe Boboige
Joe Boboige is an educator, composer, and performer currently located in Boise, ID. He graduated in 2018 with a Master of Music degree in Oboe Performance from Boise State University where he worked as a graduate teaching assistant with the Blue Thunder Marching Band. He received a Bachelors of Science in Music Education from Indiana University of Pennsylvania in 2014.
As a performer, Joseph has performed with the Warren Philharmonic, DuBois Vocal Arts Ensemble, Hymns of Thanksgiving Orchestra, Meridian Symphony Orchestra, Treasure Valley Millennial Choirs and Orchestra, Clarion University, & various ensembles at Boise State University and Indiana University of Pennsylvania.
As an educator, he was the director of vocal and instrumental music at Boyer Valley Middle School High School in Dunlap, IA for the 2015-16 school year. There he worked with the 6th ​grade general music classes, 6th grade band, 7th and 8th grade choir and band, high school band and choir.
Joseph currently teaches 6th-8th Choir and General Music at Lone Star Middle School in Nampa, ID. http://www.jboboige.com/